Today I wish to open your horizons to a new diet which is sweeping the globe and becoming very popular. I will go through what the diet entails and at the end i'll give you some of my personal opinions and some great paleo resources.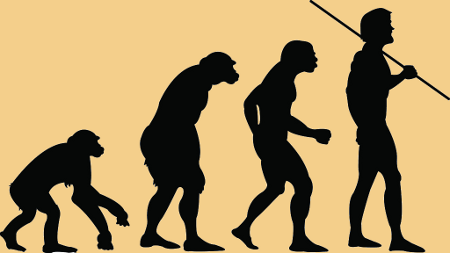 What is the Paleo Diet for Athletes?
For millions of years we humans evolved as hunter gatherers. What ever we could find in our natural environment we ate. Natural being a buzz word in the paleo diet. Diet revolved heavily around meats, fruits, nuts, fish and vegetables. As you can see these foods are high in fats and proteins and low in carbohydrates. It's only really recently that we have been able to harvest and process foods that are unnaturally high in sugars and fats etc. When our diet was like this it would be very very disadvantageous to be overweight. Of course we would hold some fat for protection, warmth, energy etc but nothing like we see in today's society. Many people are turning to this old way of eating and experiencing amazing results.
Paleo Diet for Athletes Rules
The paleo diet for athletes combines nutrition with keeping your body in harmony with nature by mimicking our ancestors habits. The paleo diet doesn't follow the rules put in place by modern diets. I have and always will tell people to portion control, however in the paleo diet calorie counting and portion controlling are strongly ill-advised. If you are hungry eat more, etc.
Another rule of the paleo diet is to not worry about the amount of animal fats you consume. Olive and nut oils should only be used to pour over cooked food and not used for cooking with. Protein is the key ingredient in the diet and should be consumed in generous proportions. The paleo diet for athletes still requires you to eat the proteins at the same time as you would in a standard diet to ensure maximum muscle growth. The difference being you can't use protein shakes, so you will have to organise yourself to have lean meat and some natural carbs post workout.
Vegetables are vital in any diet and the paleo diet is no different, you can eat frozen or fresh vegetables. They should be eaten with every meal. As fruits and nuts where harder to come by in ancient times they should be consumed in low-moderate amounts. As an athlete however fruits and nuts contain vital fats and vitamins so eat how you see fit.
Meat should be organic and locally sourced, this is in a perfect world and if you live in a city this is probably going to be too difficult. Just source the best quality meat you can comfortably afford. All cereals should be stripped from your diet, no oats, wheats, barley etc. Sugars should also be eliminated, as well as dairy products. A paleo rule of thumb is if it's in a box then you shouldn't be eating it.
A rule contary to all current athletic diets is to eat when you are hungry, and don't worry about skipping meals. A rule of thumb about exercise is also to listen to your body and exercise when you feel like it. Personally I think this is open to abuse as sometimes you need to kick yourself in the arse and get in that gym.
My scoop on the paleo diet for atheletes:
The results don't lie and people on the diet do show weight loss and report feeling much healthier. I do have my doubts about being a dedicated athlete while being on the diet as for muscle growth and repair carbohydrates do play a vital role. Another issue I have is with the historic data, 'people on the diet don't suffer heart conditions, metabolic diseases, cancer' etc. Modern medicine I think is a huge factor and has been able to double our life expectancy over the last 200 years. It is a known fact that a stroke can be caused by too much cholesterol and fats in the diet. Our ancestors simply didn't live long enough to experience this.
All in all the diet shows results, if you are like the sound of it then a great paleo resource is at paleo lifestyle, which you can check out on the paleo diet for athletes here.
I would love to hear your thoughts on the paleo diet so please leave a comment of message me on twitter of facebook.
Cheers, keep on lifting!