Hello, my name is Will and thank you for visiting my blog. I set up this blog to help people who are in need of some direction and inspiration, as I found these were the most challenging factors when I started training.
Without going into exceptional detail I will tell you a little bit about my physical attributes and my background. I am 6ft 5′ I was tall from a young age, which also mean't I was skinny. I loved playing contact sports however my light weight limited this to some degree, and no matter how hard I tried I could not change it.
I began University still skinny, still unhappy about the way I looked. After 2 months I caught glandular fever and developed a mild case of pneumonia. This caused me to lose even more weight from my already skinny frame. It was at this point when my weight and confidence were at an all time low, that I decided to do something about it. I could not blame genetics, lifestyle or any intellectual commitments. I took the mantra, 'If you want something badly enough you will find a way to get it.'
So I did some reading, used my common sense and stubbornness to figure out a way to get what I wanted. I started off at 80kg and to many peoples disbelief within 6 months gained 16kg of muscle. This can be seen in the picture below.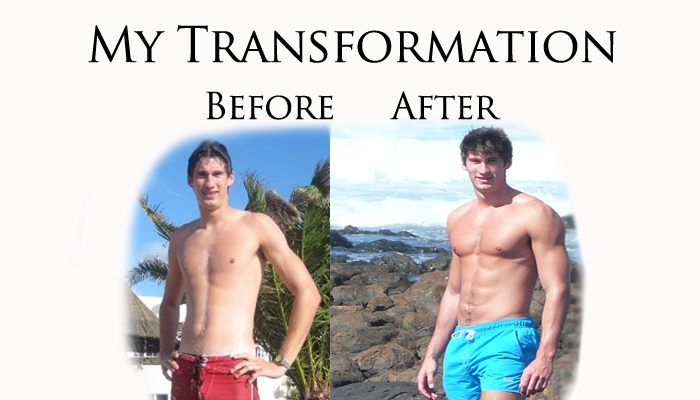 Here are my changes in weight over the first few months of my gym programme.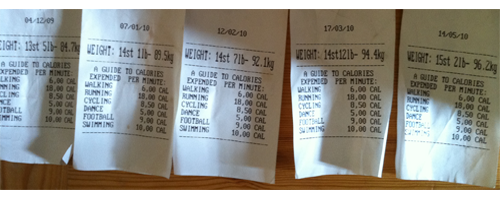 As you can see I gained a lot of weight quite quickly, I was 4kg lighter before I started recording as well.
The transformation above dates from 5th November 2009 – 3rd November 2010.
I have done nothing special just stuck at it and never given up! I am currently training for an Ironman which i will compete in in June.
Motivation and drive is key, without it you will fail. You need to find something you want and never give up until you have it. Then set yourself a new goal which is more challenging and repeat the process.
What you can expect? Well using my experience I found the amount of weight I was lifting doubled on almost every exercise. I used to rep 50kg on the bench press now I rep 100kg.
Once again this is just a little bit of proof that you can in fact change how you look and ultimately feel. Within this website I am going to give you all the advice you need to achieve your goal. I hope you find it useful and be sure to keep checking back as content will be added as frequently as possible.