How Protein Shakes can Help Accelerate your Weight Loss
It's certainly dieting season so with that in mind I would like to tell you why I think protein shakes are great for weight loss. This applies to women just as much as it does to men. Protein shakes have revolutionised fitness for many people in an active and hectic lifestyle, they provide all the essential, conditionally essential and non essential amino acids our body needs to survive which brings me to my first point.
Certain diets people take part in in order to lose weight require them to substantially reduce their food intake and eat lots and lots of vegetables. Dairy products are commonly cut out as well as red meat sources as they are considered too fatty. This leaves many people resorting to lots of vegetables and very minimal calories which can result in numerous problems. The first being,
'Crash diets do NOT work'
Cutting your calories down super low is not a healthy weight loss technique and you will find it incredibly difficult to actually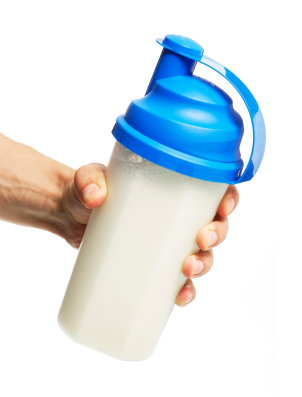 achieve your goals. Your body is going to go ape s**t and dieting this way will be really unpleasant and will muster all your motivation. I'm not saying it can't be done however its not the healthiest way to go about it. You start to suffer from all sorts of deficiencies, a quick example is that women can easily become anaemic because they don't get enough iron in their diet as well as plenty of vitamin deficiencies which can cause your body to grind to a halt.
Here is how I can show you that a protein shake will be beneficial. In most protein shakes there is a huge range of amino acids which are classed as essential, conditionally essential and non essential. An essential amino acid is one you have to get from your diet, it can't be produced in your body. Naturally if you eat a well balanced diet then you will get all of these however when you diet down removing many foods from your diet you may not be. Vegetarians can suffer from these amino acid deficiencies because vegetable proteins don't contain the essential amino acids. Studies done show rats dying far faster when on a diet of vegetable protein than those on a diet based on milk proteins. So by taking a protein shake you ensure a more healthy weight loss.
Protein shakes supply all the essential amino acids needed for weight loss
The next point is more of a convenience and that is protein shakes will fill you up. I say this as a benefit for convienince as it will make dieting more pleasant and reduce the chances of you giving into your cravings.
Keto Effect
Ketosis is when the body has a raised level of ketones due to a reduction in glycogen. By going on a low carb diet glycogen stores become much lower putting you in a longer period of ketosis. Once glycogen is used up metabolic pathways using fat cleavage can be used called lipolysis to produce fatty acid chains. Beta-oxidation is the common way in which we use fat as an energy source. The Krebs cycle however utilises one of the products of beta-oxidation (acetyl-CoA). During prolonged fasting or starvation, acetyl-CoA in the liver is used to produce ketone bodies instead. These ketones can be used as an alternative form of energy, commonly exhibited by inuits and people on the Paleo Diet.
It is though to believe that the keto effect increases the rate of fat loss. Having a higher protein diet will benefit this effect as protein will become more of an energy source. Protein as an energy source is also very good for losing weight. It can't be stored like fat or carbohydrate so an excess will not cause you to gain any more weight.
Miscellaneous benefits
Protein shakes for weight loss taste absolutely amazing, there is no question about it they are one of my favourite meals when I am trying to get really lean. They are mighty convenient, to diet I always recommend increasing your meal frequency to get your bodies metabolism really high. Protein shakes can be carried around with you and only require a bit of water. You can make your own homemade protein shakes so why not check out homemade protein shakes for weight loss that I did a post on a while ago.