The idea behind a pre workout supplement is that it get you 'jacked' up, ready and focused, solely to lift some weights. Using a combination of chemicals that stimulate your mind and your body. The hype behind of the best pre workout supplements is unreal, which to my mind also aids their effects. In this post I will look into what is in the top pre workout supplements, take a look at some natural alternatives and rank some of the market leaders against each other.
What is in the best pre workout supplements?
It seems reasonable to discuss the most well known ingredient first and that is caffeine.
Caffeine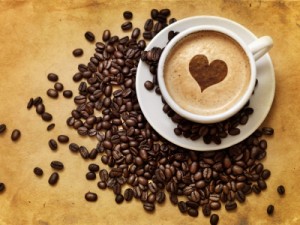 I have yet to find a single pre workout that doesn't contain this natural ingredient. It's been used for hundreds of years as a stimulant.  Caffeine stimulates the central nervous system making you more alert. A easy demonstration of this is a reaction test you may have done at school. Subjects reaction times are measured by an independent body dropping a ruler between the subjects fingers the distance taken to react and catch the ruler is measured as the base reaction time. The subject then drinks a standard measure of a caffeine based drink, the process repeated and usually a decreased distance is observed concurring with an increase of reaction time due to caffeine.
Caffeine is exceptionally well studied, with both pro's and cons associated with it. Some of the best pre workout supplements contain >200mg of caffeine this is considered a high dose. While the lowest contain around 50-80mg, which is less than a cup of coffee. The alertness felt from a pre workout shake is most likely down to the effect of the caffeine.
It is possible to build up a tolerance to caffeine which is a common reason why some people experience little effects from some pre workouts. This happens when the pre workout is essentially a over priced powdered caffeine pill if the subject is tolerant to caffeine then nothing is really felt. On the back of all of the best pre workout supplements there is a note to say that the use should be limited to 6-8weeks. Then require a month of no use, this is to reduce the effect of tolerance, and increase the effect of the shake.
Beta Alanine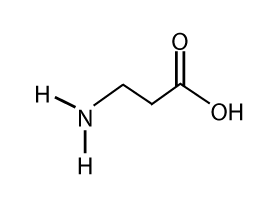 Such a simple molecule but this may well be the biggest suprise you face when you have your first experience with the top pre workout supplement. Beta alanine causes your skin to tingle. When I first took it I had no idea what was going on however the rush of the other substances made it feel awesome. Your body will build up a natural tolerance to it and your skin will stop tingling after a week of taking it. Without going into exceptional detail, fatigue in muscles occurs when the pH levels drop(one of many factors). Carnosine in your muscles helps balance this pH by binding to H+ ions. Beta alanine will increase your levels of carnosine in the muscles meaning they take longer to fatigue.
Nitric Oxide
Nitric oxide when in the body is a vasodilator, this means blood vessels are relaxed allowing for a more efficient blood flow. This then is attributed with the pump a pre workout gives you as your muscles will be more dilated. The idea is that while in the pumped phase muscles can get rid of lactic acid faster which increases endurance and increases muscle growth.
By taking a pre workout supplement with this in it I can tell you now that you might find yourself admiring yourself in the mirror and awful lot, not that it's a bad thing…
This has only been available for the last 10 years and usually Arginine is taken which is converted to NO in the body. Research done by driven sports has shown that supplementing citrulline instead leads to a more efficient production of NO. This may be why they have so much hype around their amazing DS Craze.
Best Pre Workout Supplements Reviews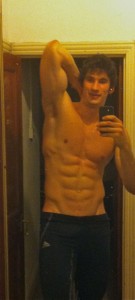 I would like to introduce myself first of all to anyone who is new to the site. My name is Will, i've been working out for just over 2 years and put on a fair amount of muscle mass and i'm currently looking pretty lean. The picture on the right is me a few weeks ago at 6 weeks into my 'cut'. I think supplements play a big role in an athletes life. I just want to note I am going to review the top 2 supplements I've taken and give you my honest opinions about each of them. I don't work for any of the companies so I hope you see my reviews are as unbiased as possible. I will first go over my favourite and top pre workout supplement to date.
DS – Craze Review
 This product came on the market in November 2011, I am in the UK and so it took a little longer to get here. I don't take pre workouts all that often and when it was released I was on my detox of 8 weeks no pre workout. I was alerted to it when a friend of mine brought it in to a lecture. It's an intense purple liquid and naturally we got talking about it. He said it was the best thing hes ever had and has been having intense gym sessions. I got home read up on some ds – craze reviews and I have to say I was impressed however I didn't buy it straight away. This was a huge mistake.
I got a tub a couple weeks ago and all I can say is that WOW it's incredible. As I mentioned earlier it uses citrulline to boost nitrous oxide levels which gives a good pump. However I don't noticed much difference between an arginine based product but still good none the less. The place where this product stands out for me is the mental focus and energy.  This surprised me because I know for a fact I have a relatively high tolerance to caffeine, drinking too much coffee and being a 215lb guy. This product only contains 80mg per serving which is less than a coffee, so the concentration is probably only very partially down the caffeine and instead down to their other mind enhancing ingredients.
It's nice to also see a product that is not packed out by dextrose or any other sugars, you only need one 5g scoop which contains all the pre workout nutrients you need. The tub in my opinion is great value, 44 servings for $34 is something not many people can match. I thoroughly recommend you check out DS – Craze.
No-Xplode 2.0 Review
This has been around for a while and is quite possibly the most notorious pre workout supplement to date. I recently got hold of the new 2.0 version after my credit card suffered an unfortunate spending spree on an online supplement store. I think I managed to buy enough supplements to last me through a zombie apocalypse… No-xplode 2.0 very different to DS- Craze, for one the serving size is 4 times as large with one scoop coming in at 22g. This does mean there is some 'padding' so to speak coming from maltodextrin however the servings in the tub are adjusted to fit the price with 50 servings for $36 so still pretty good value.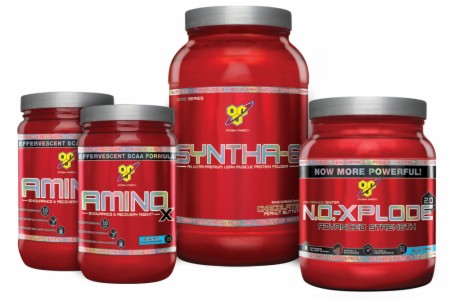 It does contain a lot more ingredients than the Craze however doesn't perform quite as well as it. I find it gives a slight sugar high as well but this is most likely down to perception other than being an actual sugar rush as there is next to NO sugar in it. The pump is gives is slightly better and I found it took less time to feel the effect of, perhaps this is because of larger dose.
The dosage of caffeine is not disclosed on the label however searching a bit online gave me some figures of 100mg which seems about right and concurs with how I feel.
I currently gym at 7am each morning which means waking up at 5:45am, either of these two supplements is all I need to ensure I get a killer workout and I recommend you check them both out.
Hope this gave you some insights into the best pre workout supplements and please check out my other posts!
None found.