Certain jobs require huge amounts of sitting down, as I'm sure you are aware it is very hard to live a healthy lifestyle by sitting down all the time. There are also claims that sitting down can seriously damage health, however I suspect this is because merely because of correlation and not causation. Lorry drivers are at a certain advantage because they have a huge lorry to carry some equipment, while on a bike you are slightly more limited as to what you can carry.
For a lorry driver it's worth investing in some kettle bells. For some these are the weapon of choice as kettlebell workouts do offer an extensive full body workout. If you are familiar with workouts such as the 300 workout you will know that when it comes to the kettlebell push press it is absolutely killer!
In the picture below there are 6 exercises you can do to increase your fitness. Kettlebell workouts benefit you both in a cardiovascular way and help build muscle. You can also incorporate intense interval training or use heavier kettlebells to stimulate more muscle growth.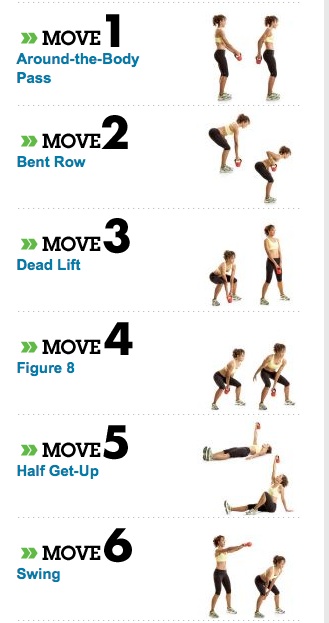 So what kind of kettlebell should you look for?
Ideally you want a range of kettlebells for different exercises however if you had to go with just one I would say you should aim around the 10kg mark. This doesn't sound like a lot but when you get into the 50 rep range this will have a mighty effect.
Fitness for Bikers
Bikers don't have the luxury of being able to carry around a load of weights and benches on their person. So instead of kettle bells bikers should use resistant bands for training instead. They are lightweight and can be packed into almost any compartment. I was checking out the bikes on www.erento.co.uk and almost all of them have small compartments which are ideal for storing fitness bands.
Here are a few diagrams illustrating workouts that can be done with fitness bands.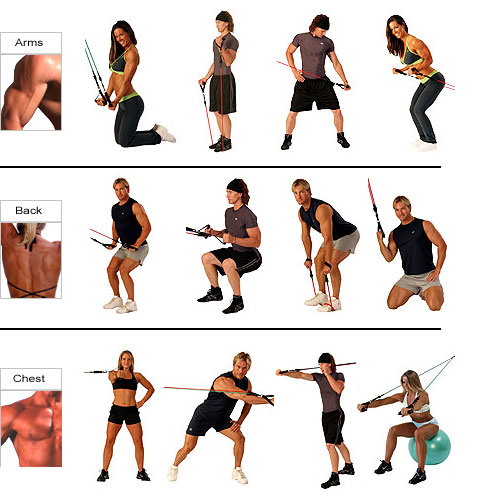 With fitness bands again it's repetition that is going to be the overwhelming factor when it comes to helping you stay fit.
General Tips
You don't need a gym to get fit. The world is quite literally your gym, before you make any long trips search for outdoor gym parks which are becoming increasingly popular across the UK and Europe. Pre prepare your food, eating take away food from the side of roads is not a healthy option by any means. If you can afford any equipment then high intensity interval bodyweight exercises are what you want to be doing.