The weight loss subject somehow manages to stay present at every full table for lunch. How to lose it, the number of the calories in one plate, drink water instead of Pepsi… Yes, the old good sentences. We keep repeating them, but what we actually do, to make a change, to take one step forward?
Putting yourself through the roller coaster of the food chain, not eating during the whole day, remembering the food pyramid like you remember your favorite song, is not going to take you away if you don't make a balance. A balance in what you do, work, how you eat, how much, it doesn't matter what our activity is, find your balance.
The beauty magazines are full of recommended diets, lists of healthy food, fitness tips, recipes for a weight loss, advices and expert reviews and thoughts. The choice is big, it's up to you. From what we've looked around the healthy corner, we deliver you our list of healthy meals and diets.
The fitness experts advise that, no matter how hard work you are putting yourself through, the results also depend on the food you are eating, too. In fact, one of the most important factors is what you eat and how many calories you put in you.
If you are a "big soup" lover, then this next meal is the right for you. Soups are a good option to choose, because they are all rich with vitamins, warming your body, but also bringing you a pleasure to your soul. Chicken or a vegetable soup, it's up to your taste, but in one we are sure: it is a healthy choice for sure!
 THE POTATO AND THE CARROT SOUP OF VEGETABLE
1/4 cup from each vegetable: cabbage (chopped), potatoes, turnips and carrots. Chop fine the onion, and all of the ingredients above, put it in a kettle with two glasses of water, add some salt and put to boil. The onion rustles up in butter, and after it, put it in the kettle. To all of this, mix and add some tomatoes and chicken pottage from can. In the finish, put the spices or herbs that you prefer, if your wish is a flavored soup. When the soup base is boiling, let it blake for 30 min. Hot served please!
MEALS WITH ONLY 500 CALORIES
Three weeks diet
Week #1 Day one
For breakfast: 1 tangerine. Mishmash (oats 40g) and 145 g blueberries.
For dinner: 1 rustled up chicken fillet, a lump of Snape sugar peas, cabbage (100g), two carrots, sauce of soy, ginger, garlic, coriander.
Day two
For breakfast: non fat small yogurt, 70g blueberries and 40 g ham.
For dinner: feta salad-lump of lettuce, one egg, green beans, cucumber 100g, feta 90 g, six olives (black).
WEEK #2 DAY THREE
For breakfast: One egg(boiled) and piecemof half grapefruit.
For dinner: 1 big mushroom, cut tomatoes (half tin can) garlic, tin can of french bean and red chill-half chopped, and cooked 80g of a brown rice.
Day four
For breakfast: salmon (smoked) a rusk with cream (light)
Fir dinner: Thai shrimp salad – a lump of cooked shrimps, sesame seed and triturated carrot and cucumber.
WEEK#3 day 5
For breakfast: 50g salmon ( smoked)' two eggs (scrambled)
For dinner: Veggie roasted salad (ten cherry tomatoes, one half aubergine ,half coquette, one pepper (red) tangerines (2).
Day six
For breakfast: smoothie from strawberry: one banana, non fat yogurt, 50 g strawberries
For dinner: smoked cod fish (20g), boiled egg,100 g boiled broccoli.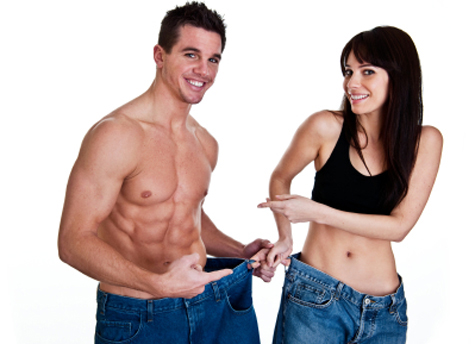 LOW CALORIES SNACKS
*cucumber
*tomatoes (cherry)
*carrots (small)
*broccoli
*celery
*peas
Try the Tzatziki dip
If you are fan of the Greek cuisine, but you still want to keep your shape, try the tzaziki dip with sticks of cucumber. With a combination of cucumbers and yogurt , this meal will refresh you, give you proteins and a great day.
 THE FAMOUS CAESAR SALAD -CHICKEN EDITION
For the bonus healthy level, instead of a dip or sauce, use the juice of lemon. In case you didn't know, the most of the calories are coming from the dressing actually.
FETA AND BROCCOLI OMELET, SERVED WITH TOAST
A very quick, healthy and easy to make recipe, which will take you only 15 minutes, but for the whole day, you will feel full with energy and not hungry. The broccoli has only 30 calories, while the eggs are a great source of proteins.
 BANANA CUTED CIRCLES DIPPED IN CHOCOLATE
Diet doesn't mean to forget about that sweet pleasure called desert. What you need us a banana and a chocolate. This meal is good, because the banana has a carbohydrate ,which helps you to eat little, but in the same time to burn calories.
FOR FLAT BELLY PLEASE!
The tropical mango smoothie
1/4 mango cubes (cubes of mango)
1/4 avocado (mashed)
1/2 non-fat yogurt of vanilla
Fresh squeezed juice from lime
1 small spoon of sugar
Cubes of ice
Combine all of this in a blender, serve in a tall glass.
To eat healthy, the list is long. Today we live in a advanced society where everything is reachable and easy to get. The markets are full with fruits and vegetables, so you can make your own program, choosing the best of what you like.
None found.